YURGA  De Luxe – our most luxurious collection: in both materials and design. Jewelry created from noble metals and gemstones. YURGA De Luxe is dominated by gold jewelry, but sometimes we choose a silver-gold combination, since our priority and attention is always directed towards a great design, into the piece's main idea, its story.
Handmade. Impeccable performance techniques. The most complex of solutions. All of this, so we could emphasize originality and design decisions.
We individualize pieces, with the possibility to adapt to our client's owned materials, however we always maintain our own design stylistic, in which simple forms are king. We love to create in the contrast principle – combining playfulness with luxury. We seek uniqueness, originality, artistic value.
€

1,450.00

Gold Necklace for Mom & Child Sweetest Couple: a great talisman, very unique and most special of gifts! This piece has not just a price, but also great worth. It tells a beautiful tale, can distinguish itself from others and is also temperately luxurious, laconic and of course, serious. Created so that it protects your splendid family story: while the child is small – the mother wears both birdies, but when That fateful day comes (some nice & special occasion) the little birdie can be unpinned and become an independent, subtle pendant.
Handcrafted with great care.
14K rose and rhodium-coated white gold.
Measures:
Big bird – 20 mm. x 30 mm. ;
Little birdie – 6 mm. x 10mm.
Since this gold pendant is absolutely uniquely handcrafted, each time we create it slightly different. Singular. There will not be two identical ones. The gold's color can be selected, along with its purity and even the addition of gemstones is possible. We can add a gold chain or maybe and organza or even velvet strip? Also possible – embellish it with a luxurious, handmade monogram of your family on a silken strip.

The production time could take up to four weeks if we currently do not have this necklace in our store. Make sure to arrange all of the details with our designer!

Add to basket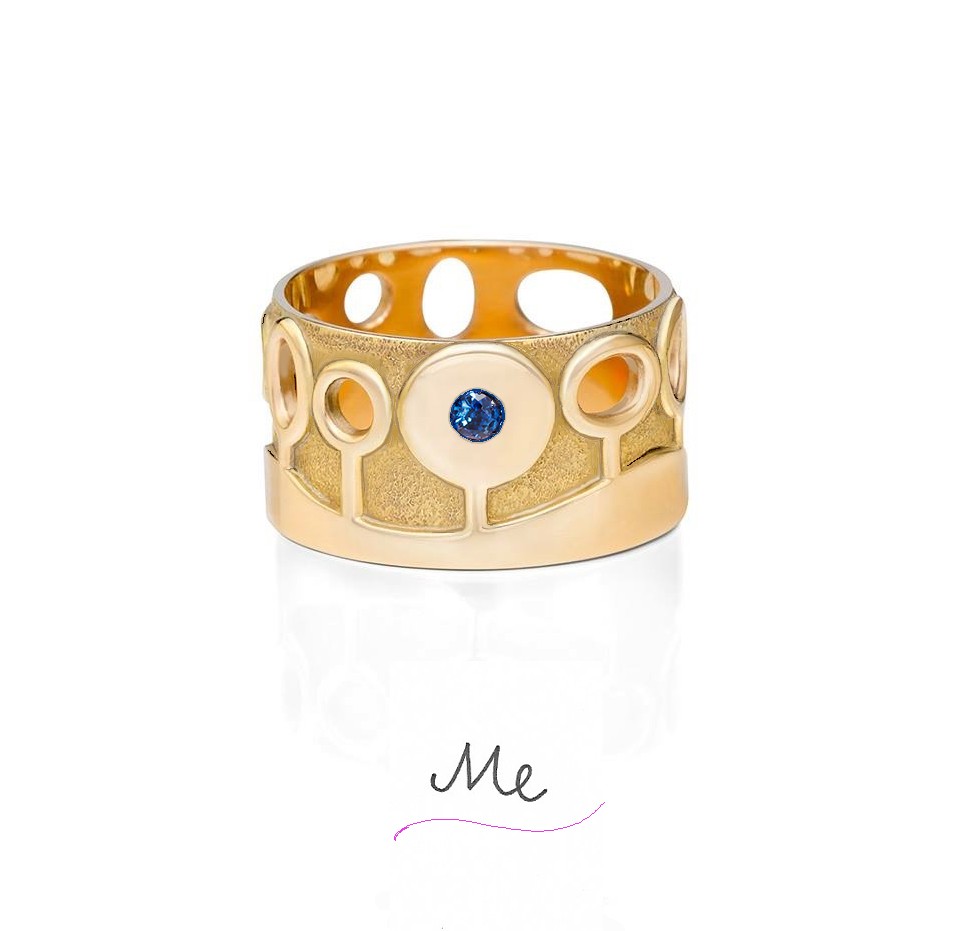 YURGA's pieces of jewelry can easily be called pieces of art – having not only a price, but also value.
YURGA's favorite jewelry – amulets, guarding people or family history. Golden earrings can also act as such, as well as a bracelet, brooch or pendant.
YURGA's creations will be resistant to the changes in fashion and style, will always remain relevant and noticeably-discreet, carefully luxurious, elegantly temperate, as is real luxury. YURGA gold and diamonds will always remain laconic for your everyday and impressive during celebrations.
We hold true to the rule – the more luxurious materials we select, the more friendly, cheerful and contrasting can the piece's idea be. This contrast lets luxury to not become heavy, "olden" and plain boring.
Design – Jurga Lago