YURGA  De Luxe – prabangiausia mūsų kolekcija: medžiagų ir dizaino prasme. Papuošalai  sukurti iš tauriųjų metalų ir brangakmenių. YURGA De Luxe dominuoja aukso papuošalai, bet kartais renkamės ir sidabro-aukso derinį, nes mūsų prioritetas ir dėmesys visuomet sutelktas į gerą dizainą, į papuošalo idėją, jo istoriją.
Rankų darbas. Nepriekaištinga atlikimo technika. Sudėtingiausi sprendimai. Viskas tam, kad galėtume pabrėžti originalumą ir dizaino sprendimus.
Papuošalus individualizuojame, galime prisitaikyti prie užsakovo turimų medžiagų, tačiau visada išlaikome savo dizaino stilistiką, kur dominuoja paprastos formos. Mėgstame kurti kontrasto principu – žaismingumą derinti su prabanga. Ieškome išskirtinumo, originalumo, meniškumo.
€

1,450.00

Gold Necklace for Mom & Child Sweetest Couple: a great talisman, very unique and most special of gifts! This piece has not just a price, but also great worth. It tells a beautiful tale, can distinguish itself from others and is also temperately luxurious, laconic and of course, serious. Created so that it protects your splendid family story: while the child is small – the mother wears both birdies, but when That fateful day comes (some nice & special occasion) the little birdie can be unpinned and become an independent, subtle pendant.
Handcrafted with great care.
14K rose and rhodium-coated white gold.
Measures:
Big bird – 20 mm. x 30 mm. ;
Little birdie – 6 mm. x 10mm.
Since this gold pendant is absolutely uniquely handcrafted, each time we create it slightly different. Singular. There will not be two identical ones. The gold's color can be selected, along with its purity and even the addition of gemstones is possible. We can add a gold chain or maybe and organza or even velvet strip? Also possible – embellish it with a luxurious, handmade monogram of your family on a silken strip.

The production time could take up to four weeks if we currently do not have this necklace in our store. Make sure to arrange all of the details with our designer!

Add to basket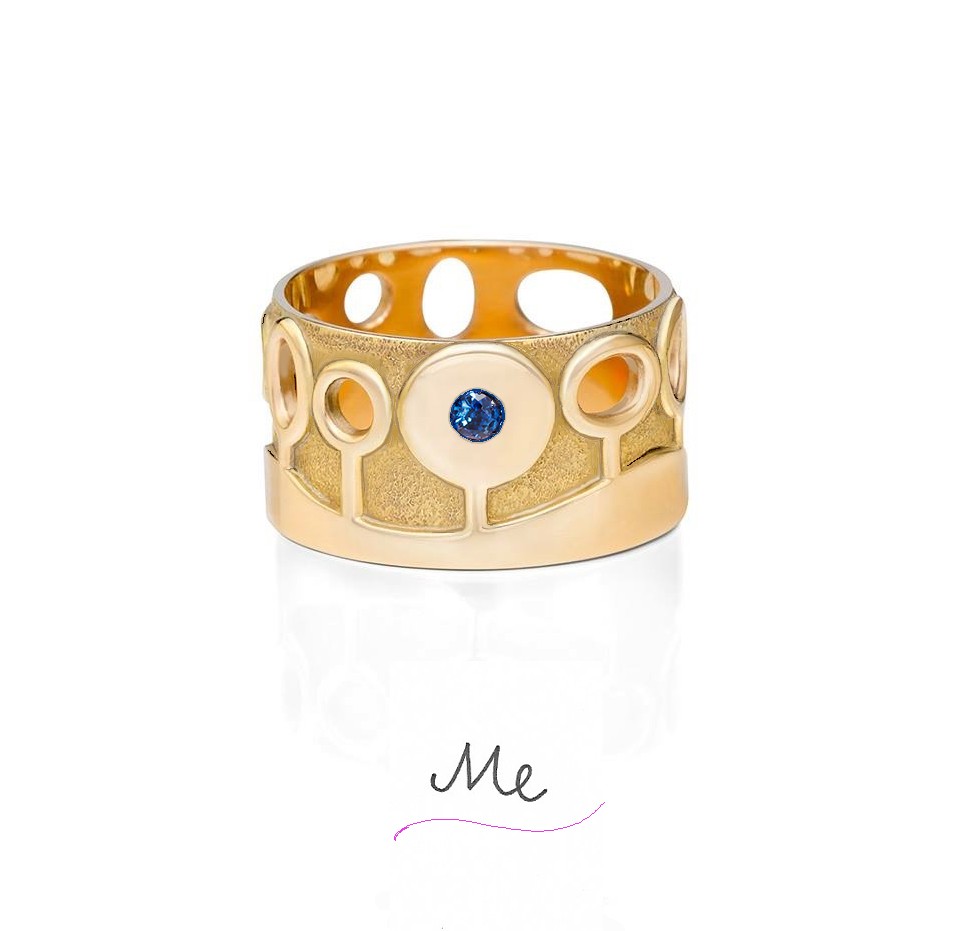 YURGA papuošalai drąsiai gali vadintis meno kūriniais – jie turi ne tik kainą, bet ir vertę.
YURGA mėgstamiausi papuošalai – amuletai, saugantys žmogaus ar šeimos istoriją. Auksiniai auskarai irgi gali jais būti, kaip ir apyrankė, sagė ar pakabukas.
YURGA kūriniai bus atsparūs mados ir stiliaus kaitai, išliks aktualūs ir visada pastebimai-diskretiški, atsargiai prabangūs, elegantiškai santūrūs, kokia ir turi būti tikroji prabanga. YURGA auksas ir briliantai visada bus lakoniški kasdien ir įspūdingi vakarėliuose.
Visada laikomės taisyklės – kuo prabangesnės medžiagos, tuo simpatiškesnė, linksmesnė ir kontrastingesnė gali būti papuošalo idėja. Šis kontrastas leidžia prabangai netapti slegiančia, "bobiška" ir tiesiog nuobodžia.
Dizainas – Jurga Lago