YURGA  De Luxe – prabangiausia mūsų kolekcija: medžiagų ir dizaino prasme. Papuošalai  sukurti iš tauriųjų metalų ir brangakmenių. YURGA De Luxe dominuoja aukso papuošalai, bet kartais renkamės ir sidabro-aukso derinį, nes mūsų prioritetas ir dėmesys visuomet sutelktas į gerą dizainą, į papuošalo idėją, jo istoriją.
Rankų darbas. Nepriekaištinga atlikimo technika. Sudėtingiausi sprendimai. Viskas tam, kad galėtume pabrėžti originalumą ir dizaino sprendimus.
Papuošalus individualizuojame, galime prisitaikyti prie užsakovo turimų medžiagų, tačiau visada išlaikome savo dizaino stilistiką, kur dominuoja paprastos formos. Mėgstame kurti kontrasto principu – žaismingumą derinti su prabanga. Ieškome išskirtinumo, originalumo, meniškumo.
€

180.00

A name's letter – an original and practical gift.
14K Gold, Hand crafted.
Dimensions: 9-10 mm.

An original and practical gift
Gold pendant Letter – created to be special. Each is made exclusively by hand, thus you can select the gold's color(s), combine a couple or even more letters, make or combine an already owned chain, organza strip or a more male-oriented black rubber string.

In the picture – one of the letters is longer, to make them both perfectly visible, when worn together.
A subtle combination of white and rose gold.

The letter's cozy size – about 9-10 mm. lets you fall in love with it every day, combine it with your style at home, work or festive environment or event, and not only as a pendant – it can be an amazing accentuation to embellish a bracelet!

Original, practical, a gift that is able to retain its value.

A golden letter's price – 180 Eur. and enlightening it would be an additional 20 Eur. It goes perfectly with a gold chain, organza ribbon with a silver clasp (as pictured), or maybe even a pearl or beaded necklace? Each letter, every composition –  custom and different, let us surprise you!

Individual orders could take up to three weeks. Before ordering them it is vital to arrange your own design.

Add to basket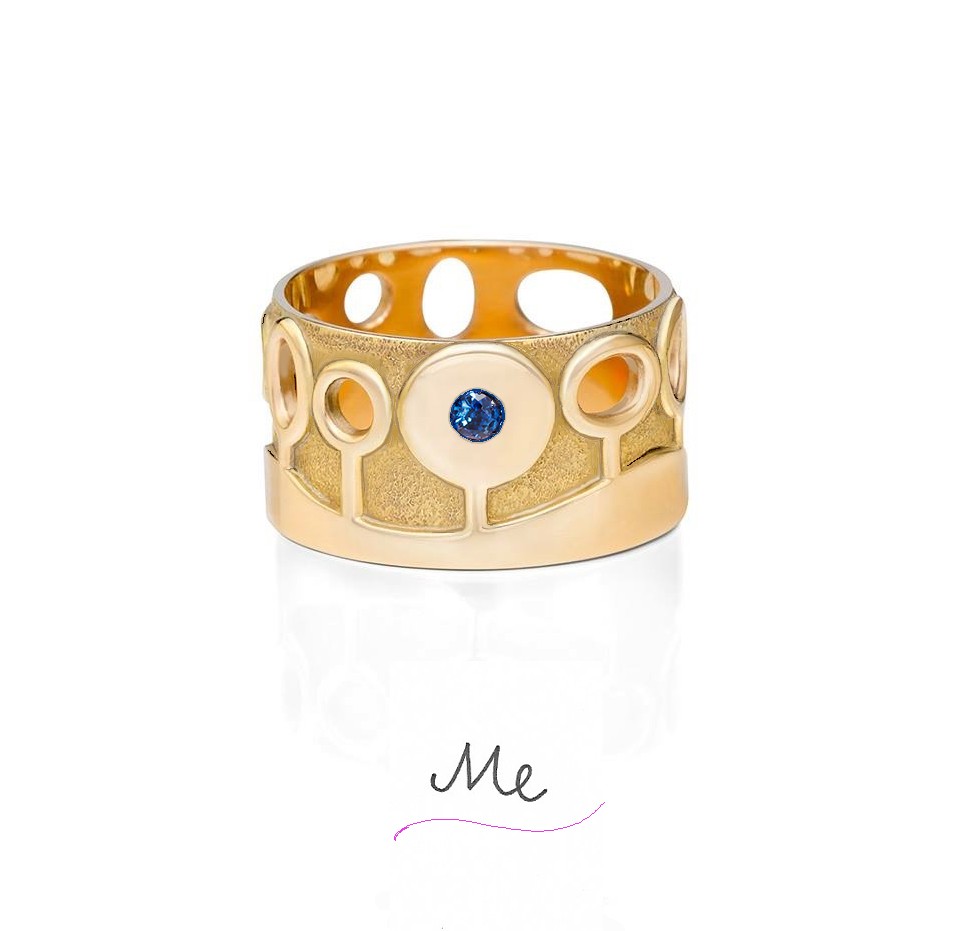 YURGA papuošalai drąsiai gali vadintis meno kūriniais – jie turi ne tik kainą, bet ir vertę.
YURGA mėgstamiausi papuošalai – amuletai, saugantys žmogaus ar šeimos istoriją. Auksiniai auskarai irgi gali jais būti, kaip ir apyrankė, sagė ar pakabukas.
YURGA kūriniai bus atsparūs mados ir stiliaus kaitai, išliks aktualūs ir visada pastebimai-diskretiški, atsargiai prabangūs, elegantiškai santūrūs, kokia ir turi būti tikroji prabanga. YURGA auksas ir briliantai visada bus lakoniški kasdien ir įspūdingi vakarėliuose.
Visada laikomės taisyklės – kuo prabangesnės medžiagos, tuo simpatiškesnė, linksmesnė ir kontrastingesnė gali būti papuošalo idėja. Šis kontrastas leidžia prabangai netapti slegiančia, "bobiška" ir tiesiog nuobodžia.
Dizainas – Jurga Lago